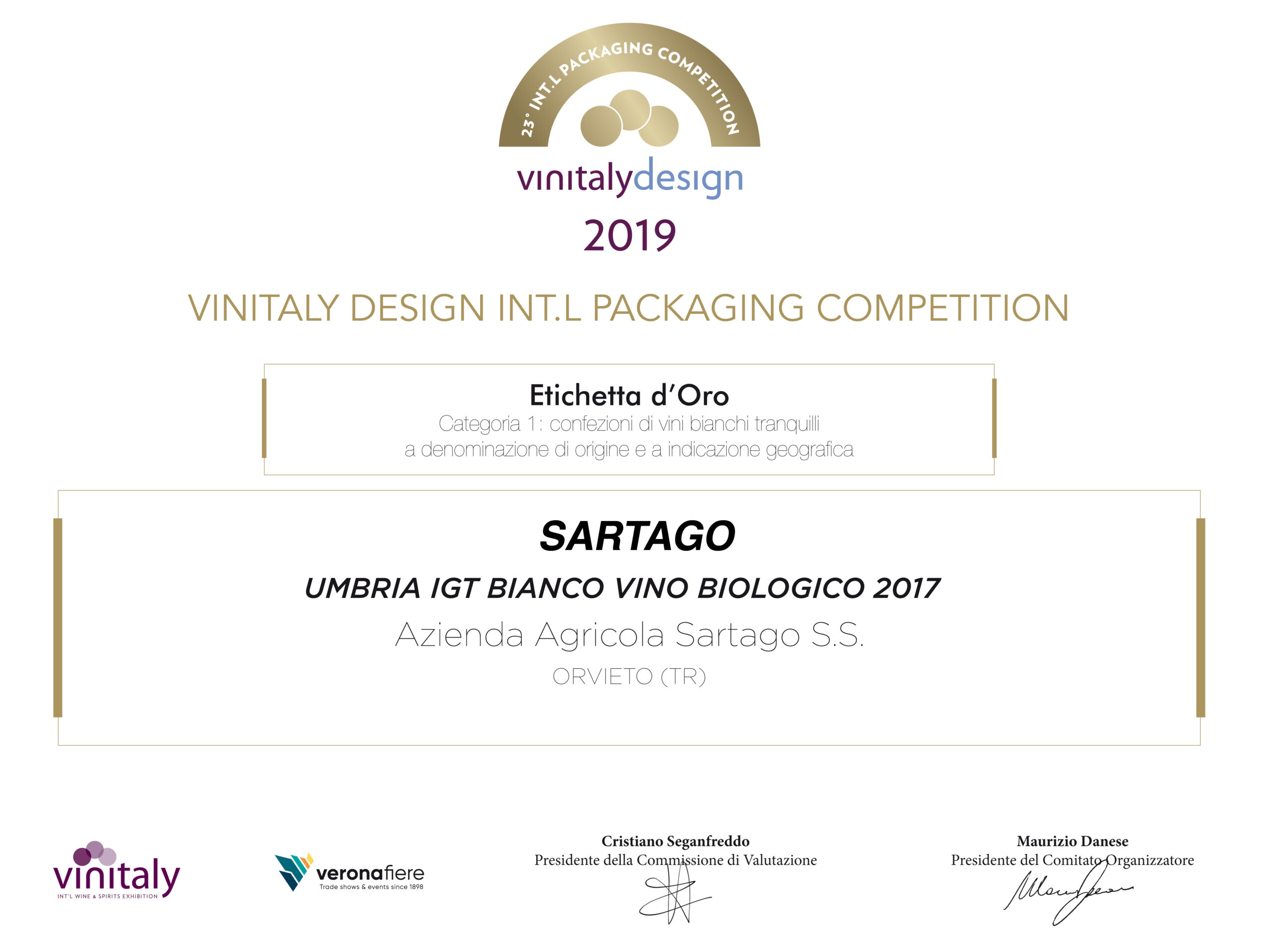 VINITALY DESIGN AWARD
The Sartago label won the award for best Packaging at Vinitaly in 2019.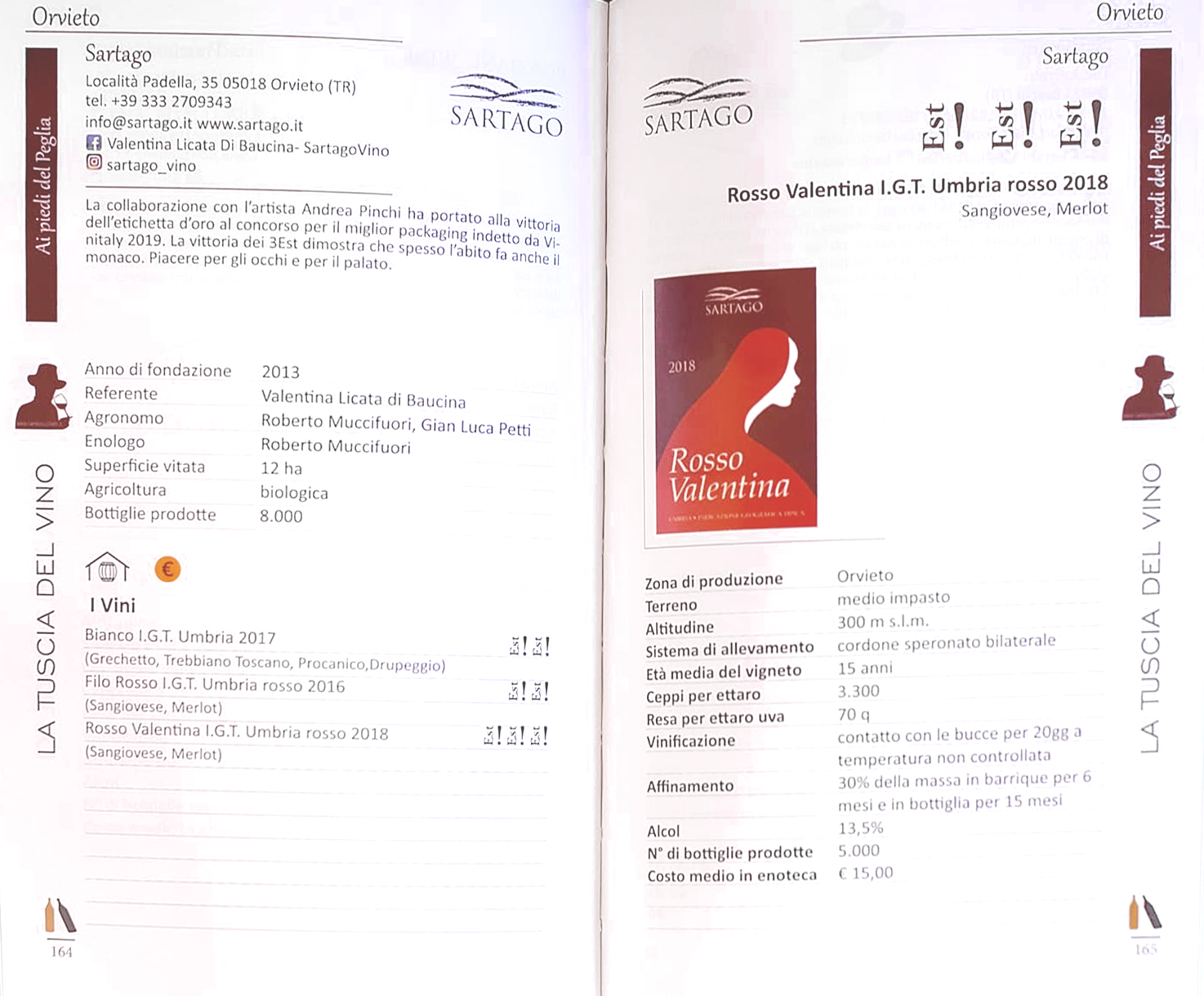 Tuscia del Vino 2020
Rosso Valentina label has achieved the recognition of 3EST! in the guide "Tuscia del Vino 2020".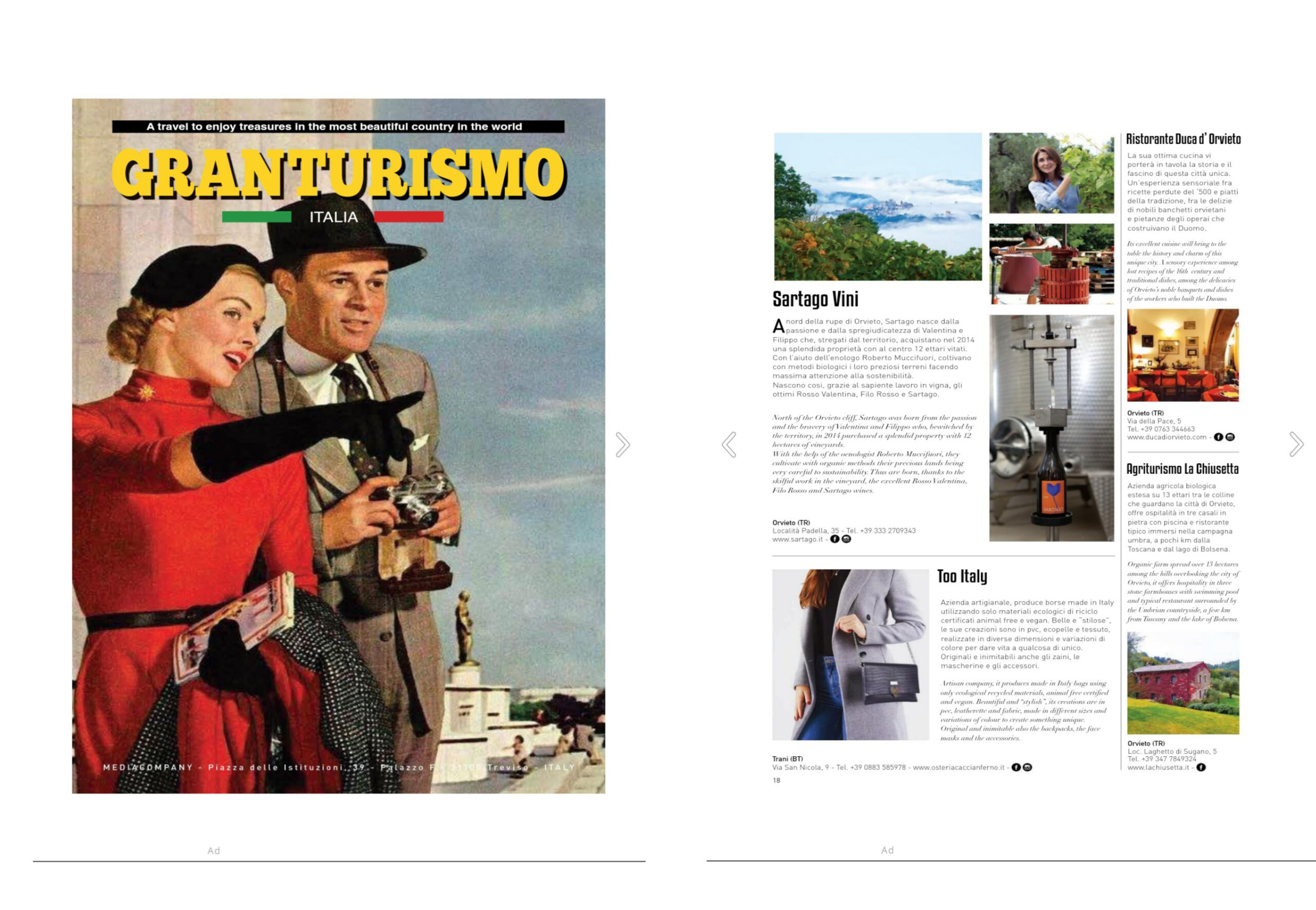 Gran Turismo Italia 2020
Sartago among the vineyards selected for the 2020 issue of  Gran Turismo Italia.